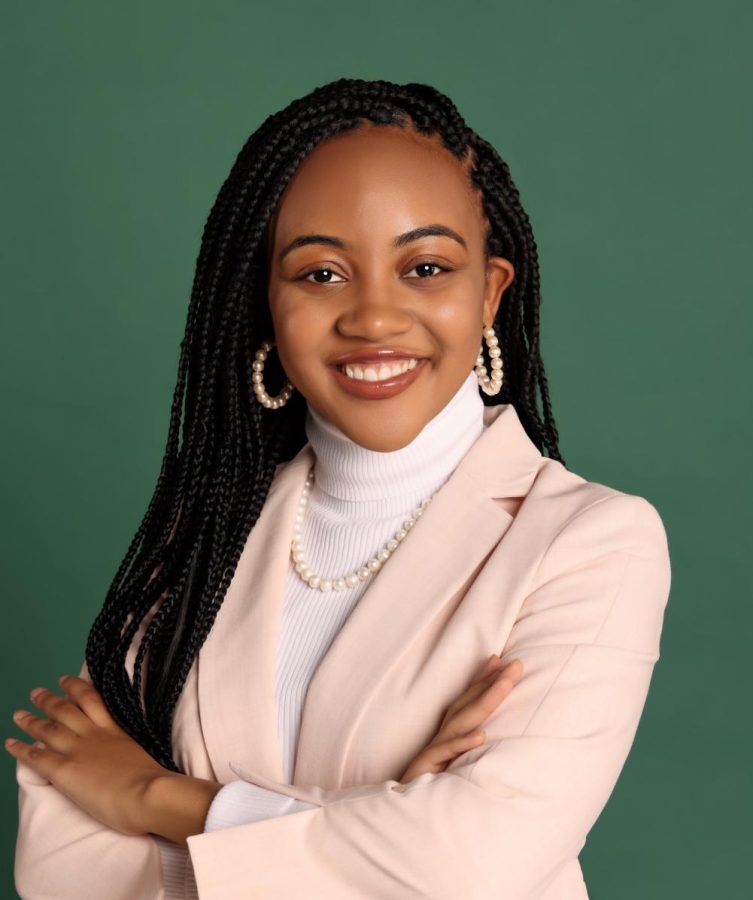 Imani Butts, who was always very active at MHS, attends Ball State University on a Whitinger Scholarship and is making the most of the opportunities available at Ball State. 
"I'm a reporter and associate producer for NewsLink Indiana…, a member of the Ball State Speech Team, the vice-chair of the Dean's Collegiate advisory council, the Secretary of Diversity for Student Government Association, a member of Alpha Kappa Alpha Sorority, Inc,  K Pop club, and I just became apart of Judo Martial Arts Club, " she said.
For Butts, her experience at Ball State was very different from the one she had while she was in high school. She shares what she enjoys the most about being in college.
 "…Freedom, as cliche as it sounds. I think at Merrillville it was very common to stay in your circle and friend group and people rarely branched out. But in college, nobody cares what you do.  I would also say I enjoy not having the same classes every day, my earliest class today was at noon. Having control over my own schedule is very nice, it means I can add more things that I like to do," Butts said.
While in college, Imani's experience has led her to find where her true passion for her current career lies.
 "I originally wanted to be a Multimedia Journalist, but I realized I like documentary work more than the traditional news package. NewsLink just keeps me on my feet and I report every week and the show airs on Facebook Live. But reporting skills are still needed as a documentary producer. I'm currently in a class that's interviewing local judges in Delaware County about the ethicalness of news cameras in courtrooms," Butts said. 
Butts shares some advice for the graduates of 2022, that she would have liked to hear during that time in her life.
¨I would say once you graduate, please find something you like to do and do it. I know so many people in majors that they hate because the major will make them money. But why be miserable? Also, please don't ruin your self-esteem comparing yourself to others. There will be other people who will make a bunch of money right out of high school and live the lifestyle you want at the same age. But your journey is your journey for a reason,¨ Butts said.