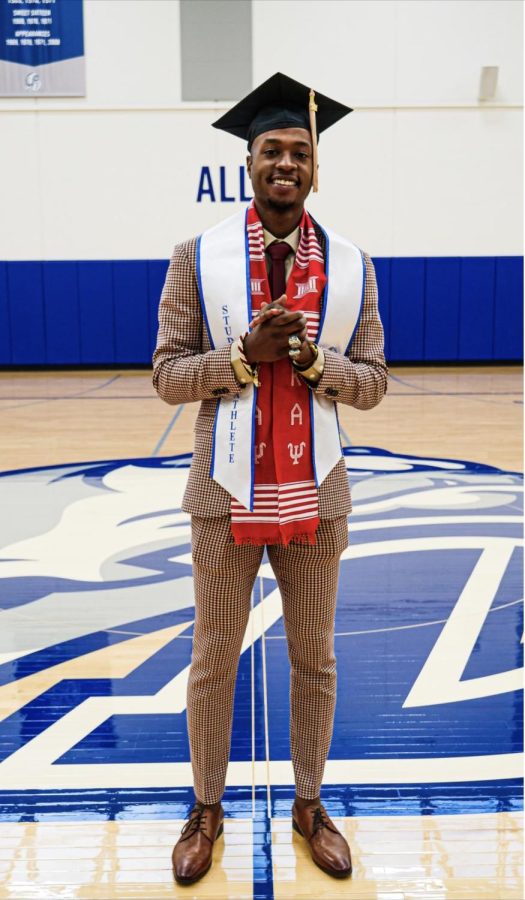 D.J. Wilkins, who was an active student at MHS, attends Drake University and recently graduated with a Bachelors's degree in Marketing, his career of choice. Wilkins is soon to be starting his Master's in Brand Communication. He share what he enjoyed the most about attending Drake University.
"Making connections & learning about myself as a person… I keep in contact with a lot of people who are good mentors and are resources for career paths and decisions in life," Wilkins said.
Wilkins has learned a lot from his experiences in college.
"College has been eye-opening and an experience full of growth. I've faced adversity a lot and the path had never been easy but well worth it," Wilkins said.
While in college, for about a year and a half Dj Wilkins became a member of Kappa Alpha Psi Fraternity Inc, he tells what the best part about being in the Fraternity is. 
 "Being able to bond with a group of high-quality men and gaining meaningful relationships with men across the country," Wilkins said.
Wilkins gives the graduates of 2022 some advice to aid them for the future.
"My advice would be to enter this next stage of life with the ability to be a sponge and take in information that is resourceful for your own goals," he said. "Take time to learn about yourself & grow in uncomfortable spaces. Know that tough times hit all of us in different ways but the will to continue pushing when it's hard to see the light will determine how much you achieve."