Football team secures first DAC title in seven years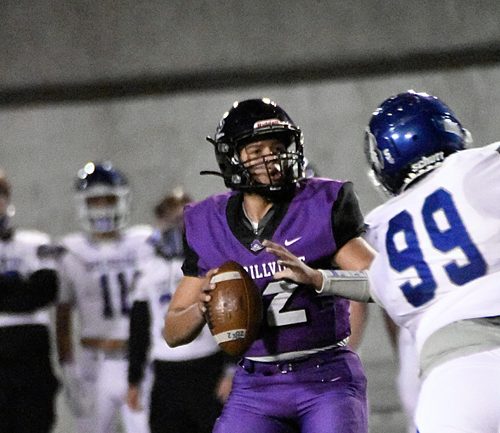 As Marcus Handy (12) raced 61 yards to give Angel Nelson (11) his third touchdown through the air, the Pirates were on their way to their first DAC title since 2013. With the 34-10 victory over Chesterton, the Pirates would finish their season with a 7-1 record, 5-0 record in the Dac.
For coach Brad Seiss, this is the first DAC title in his career, and the conditions he has had to do it in with COVID-19 make it all the more special.
"For us to win the DAC title is a big deal," Coach Seiss said. "It's the premier conference in Northwest Indiana, so for us to win, it says that we are amongst the best of the big schools in Northwest Indiana."
"We hadn't won the DAC since 2013 so it's been a while. It's the 11th DAC title in football program history. This year winning the conference championship is not only about what we've accomplished on the football field, but it shows that our kids have been socially responsible outside of football, in the locker room and everywhere else."
Nelson, a junior who moved into the starting spot this year, contributed greatly to the big win, throwing for 297 yards and three touchdowns.
"It felt really good knowing that we haven't done it in a long time," Nelson said. "We had a pretty good week of preparation, and we knew that we all had to have a big game in order to win a big game like that."
Sectional play starts Oct. 30th against Crown Point.