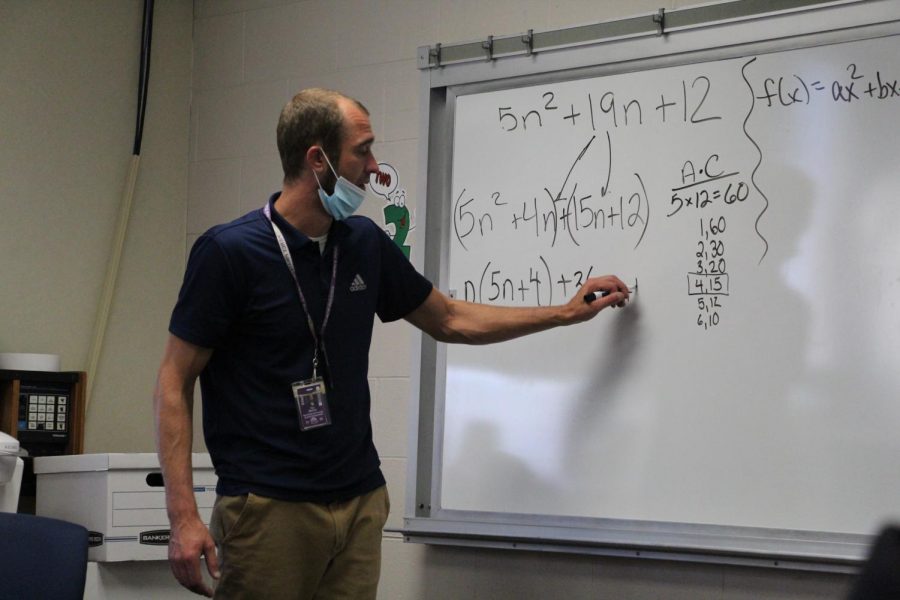 Mr. Tim McCoy — Math teacher
One of our new teachers to Merrillville is Mr. Tim McCoy, who teaches Intergrated Math III. Even though many of you won't use math problems like graphing quadratic equations in your career path, it still teaches you skills that you can use in the real world.
"Regardless of the material being taught in math, the courses teach us to think critically and outside the box," Mr. McCoy said.
He also believes that critically dissecting problems should be a skill every student should possess. Due to his position getting cut short at Griffith High School, he started searching for a new job but stopped after coming to MHS.
"It felt like a nice fit, I grew up in this community going to Salk," Mr. McCoy said.
Other than Griffith High, Mr. McCoy also taught at a list of schools, such as Pierce Middle School, Curtel, and Purdue Cal.
Some things Mr. McCoy loves about teaching higher levels of math is there are usually more mature students that can be focused at their work at hand.
"I love the decision and the school," Mr. McCoy said. "The opportunities here have been awesome and I'm glad I'm in this corporation."