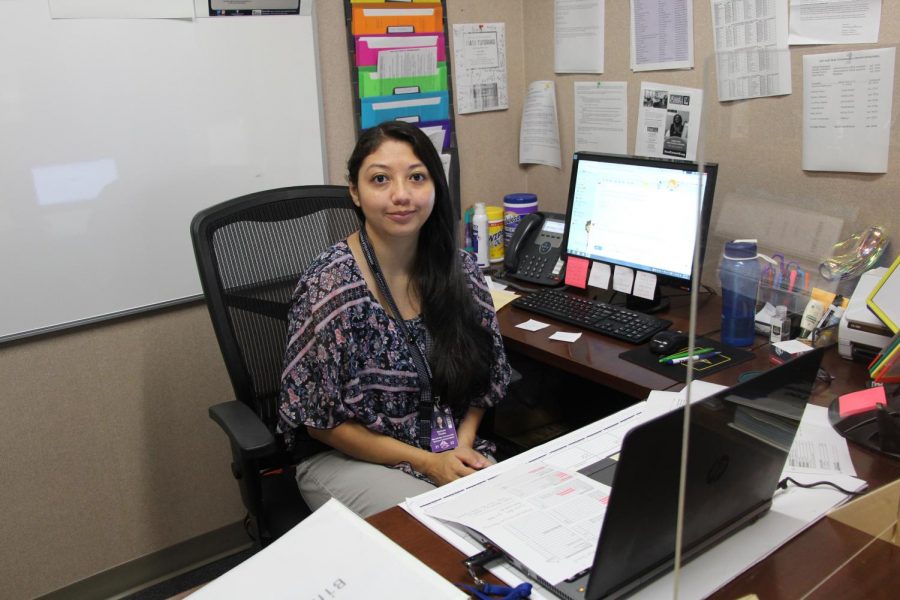 Ms. Nichole Perez — Guidance Counselor
One of the new counselors in the office is Ms. Nichole Perez. She's not a brand new face to MHS, since she was housed here in the building as the Elementary Counselor, and College and Career Specialist.
With this new change, she's still settling into getting to know other staff members. Ms. Perez worked at Grammer Middle School for her internship, and MIS for two years as a college and career teacher.
"I've always admired Merrillville High School," Ms. Perez said. "You can see it off the expressway, and one day I thought 'I want to go there,' and I actually made that dream come true."
Because she is still settling into her role as a counselor, Perez wants to wait to commit to any after school activities.
"I wanted to make sure I had that down pat before I tried more things," Ms. Perez said.
Her inspiration comes from middle school, where she had a good connection with her counselor Mrs. Vician, which continued into high school.
"She really helped me with school and personal things, I just want to give back and do the same things for students," Perez said.