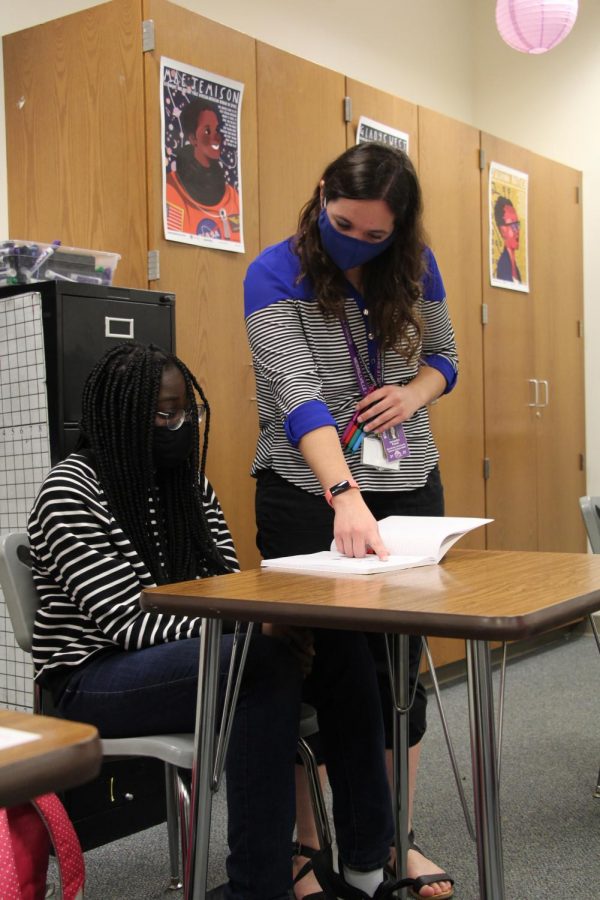 Ms. Samantha Peach — Math
Ms. Samantha Peach is the latest addition to the freshman math department, teaching Intergrated Math l
Ms. Peach tends to have a more reserved personality, but when teaching that's not an option.
"I feel as if I am an actor in a way," Peach said. "I'm more outgoing when I'm working than around people I may or may not know."
Peach had teachers who inspired and encouraged her to do better, one reason she wanted to go into teaching. When going into college for education, she knew she wanted to teach algebra specifically.
"I love algebra and love reaching students with the love of math I have," Ms. Peach said.
Before transitioning to Merrillville High School, she also worked at Katleler Middle School and East Central High School, where her position was cut due to struggles presented by COVID-19. Despite this, her passion for teaching still thrives.
"My favorite part about teaching is when a student that has been struggling haa a moment where they see a lightbulb in their head … When I get to that point with a student I get a tingling feeling and butterflies because it's like the greatest thing that can happen to any student, and it might lead them to a more successful path in math," Ms. Peach said.