Mom inspires student to follow her own fashionable path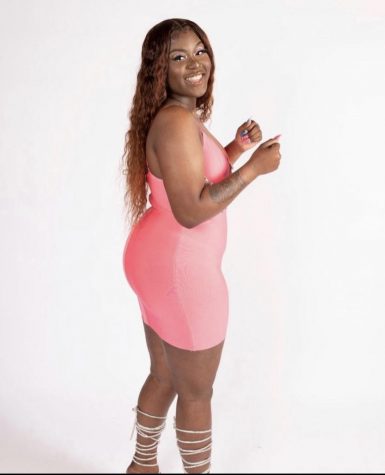 Senior Ingrid Burns is already ahead in the name of work and fashion, creating and managing her own businesses that provides services in clothing and cosmetics.
Ingrid Elite formed during the 2020 quarantine and grew exponentially during March of last year.
Burns' inspiration was sparked seeing her mom take on a similar business path.
" I always wanted to work for myself, but it took time," Burns said. "I was just waiting for my time to come, and then I saw my mom started her business a while ago and it started to blow up so it made me wanna get my stuff together.
Other than fashion skills Burns learned a few life lessons along her business journey.
"I learned that strangers will support you more than your family and friends do… I used to have a whole bunch of friends that I was close with and when I started my business they were nowhere to be found," Burns said. "I needed people to practice on and instead they were supporting other people who were doing the same thing I was trying to do.
Burns has found ways to manage both school and work in an organized way.
"Most of the time we'll be in class and whenever we have free time, I'll get a chance to look at my phone. I can just take shoe orders from my phone, but they have to actually come get their nails done. If I feel like I have a lot of homework or a lot of work to do I'll try to push their appointments back, but I'm pretty good at managing [my schedule]."
Burns hopes to use her personal experiences to offer advice to those looking to start a business of their own.
" Never give up, your time is coming. When you start a business you don't always know how much support you're gonna get and how many supplies you're gonna need… you just take a risk, but never give up because your time will come sooner or later"