Adele's single hints at genius to come later this week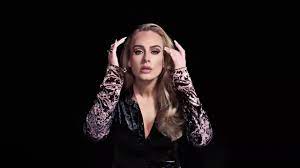 In support of her fourth studio album, 30, Adele has released her new single Easy On Me after a six-year hiatus from music. While the pop giant delivers a strong, emotional performance as well this new material doesn't sound exactly new. The track could fit on any one of her previous albums, and whether or not that's a good thing depends on how you measure quality in pop music.
Adele does indeed flourish when things are kept simple. As per usual, her voice sits comfortably above thoughtful, melancholy, piano, and her material hasn't changed much as she is again singing about her very personal relationships and loss and the brutality of love. While Easy On Me isn't as massive and immediately moving as Adele's previous supporting singles like Hello and Rolling in the Deep, it's a beautiful ballad that will surely occupy top radio spots for weeks to come.
While Adele isn't exactly pushing boundaries, that could signify an artist comfortable with her sound , vision, and voice, rather than one afraid to innovate. She knows what she's good at, and beyond that , she doesn't come across as someone who feels the need to prove anything.
Adele is one of the biggest acts in the history of popular music,and her vision of the body of work is more like that of a diary rather than a canonization in sound of a life of trying to perfect music like Kanye West's or David Bowie's music when she feels like it and sticks to her distinct, vocal driven style. Adele isn't changing her sound, because she doesn't have to. She will still sell millions of records when 30 drops this Friday, and if the lead single is to be trusted, her fans will certainly be satisfied.