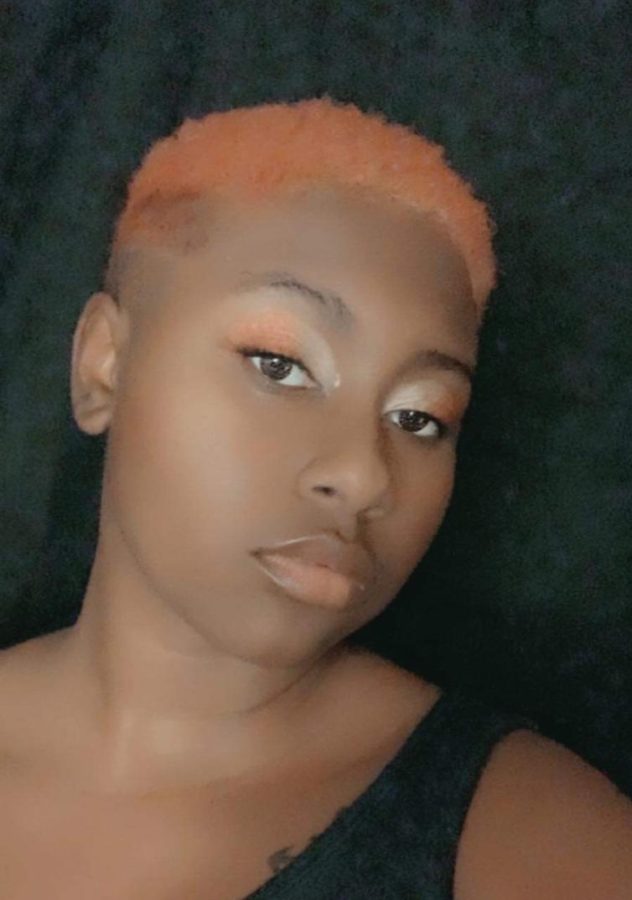 Former student Mia Godfrey was known here at Merrillville for her love for the theater. Some might remember her as Little Red in Into the Woods. 
In college, she's sticking with her passion. This is Godfrey's senior year, and she will be graduating this spring with a bachelor's in Theater and two associates, one in psychology the other in business administration.
"Some things that I enjoy about college, well my college specifically, is that it's very community-oriented. A lot of people in [Northwest Indiana] partake in what makes my campus great. Also being a theater artist it's been great to be a part of projects where I can use my leadership skills," Godfrey said.
Godfrey attends Indiana University Northwest and reveals some of the theater-related work she's done there.
"I played Kristine Linde in A Doll's House at Theater Northwest just to name a few roles. But this semester I will be producing and directing a production called Pipeline by Dominique Morisseau," she said.
Godfrey shares what being a theater artist over the years has meant to her.
"Being a theater artist to me means that I am able to create or partake in creating theater, with whatever title that I am given in a production/project, whether it's actress, producer, director, or even mentor," she said. 
While in college, Godfrey's perception of it changed quite a bit due to the experiences she's faced. 
"Initially, I was sure that college was gonna be weird and that I wouldn't fit in or that it was like a big scary institution. However, repetition and routines help humans the most and I figured that out before I even finished my first semester. College can be challenging, but it's not so terrible," Godfrey said.
Godfrey shares advice to the graduates of 2022.
"Failure to plan is essentially planning to fail," she said. "I learned the hard way, but whenever I have a plan things are smooth, less anxiety-filled, and typically turn out better. So whether it's a day-to-day plan or a month or 5 months or 5-year plan, planning is always a great thing to do!"