Patience needed in wait for popular bag
The overnight sensation of the Telfar bag broke the internet when queen bey (Beyonce) came to the scene wearing one and its popularity has skyrocketed from there. It's no wonder why it's difficult to up find one.
"When I saw the bag, the first thought that came to my mind  was 'I have to have this bag, "  Junior Jamorah Edwards said.
"The bag process was simple, it's just the wait time that is killing me. I bought mine at the end of December and it won't be coming until at least March," Edwards said.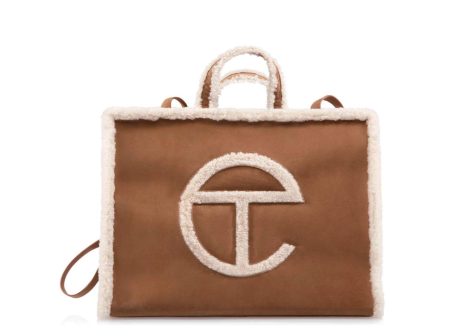 Designer Telfar Clemens has been making and designing his Telfar bags since 2005 and each year he has been getting more recognition and his designs are becoming more and more popular. However, with the bags selling out every time they're restocked, it's one of the hardest items to have in your clutches.
The popularity of these bags just seemed to change the "bag game." Everyone wants one, everyone wants to be seen in one, everyone wants this bag and they want it now.
"I have been obsessed with these bags since I first saw them, way before Beyonce was seen with one. The only problem is that they sell out so fast," Junior Laila Moore said.
Even with the skyrocketing popularity, Clemens decided to not raise his bag price from their original sales price. The designer took to Instagram after people went to the internet and were questioning whether or not he was going to raise the bag price because it was being seen by a highly influential celebrity.
"The bags aren't more than $400 dollars which is not a lot for what he could have brought them up to since Beyonce gave him good publicity," Edwards said.
With such a variety of styles and colors to choose from, it is like being a "kid in a candy store."
"The one that I bought is the brown Ugg one. It was about $249 before tax," Moore said.
"Once I get this bag I'm going to wear it every day for a while." 
Edwards is also eagerly awaiting her new bag..
"The Telfar bag I got was a black tote bag. It was about $340. I'm so excited," she said.
"The first thing I'm doing when I get my bag is take so many pictures. I'm buying outfits now to match with the bag."
Fans like Moore are happy to see the bags gaining popularity.
"I think the Telfar bags will be around for a long time way past the trend because it is a black-owned business," she said. "All of the bags are handmade plus the designer didn't change how he was going to go about his business just because celebrities were seen with his bag."