Mr. Anthony 'Bo' Patton
Mr. Bo Patton began his Pirate legacy as captain of the MHS boys basketball team back in 2008, and has returned as a teacher and coach to a team of his own, inspiring hundreds of students and athletes. 
"The coaches who coached me were such mentors in my life, so coming back to be a mentor  at the same place where I started was something that I always wanted to do," he said.
Along with basketball, Mr. Patton was also involved in STAND club and Bible Club, keeping him active throughout his high school years.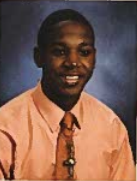 After graduating from MHS, Mr. Patton attended Robert Morris University in Illinois. 
"It's a very small private institution," he said. "I had a great [college] experience…I knew all of my professors personally and even still talk to some of them today. I like the personal relationship with teachers."
When Mr. Patton started college, however, he had no intentions of becoming a teacher, and discovered his passion for education later on down the road.
"I went to school and got my business degree, but I didn't really know what I wanted to do with it," he said. "I worked some marketing jobs and it wasn't really my thing… and somehow, someway I found my way back to teaching."
One thing he did know, however, was that his love for basketball wasn't going anywhere.
"I was lost in life when I got into college… I had worked a bunch of jobs that just weren't fulfilling my sense of purpose," he said. "I started to train at a gym that I worked at during college and found a passion for it, and that passion turned into a business, that business turned into me becoming a teacher and a coach."
Mr. Patton went back to school to obtain his teaching license through Calumet College of St. Joseph and took courses geared towards his degree. Eventually, he found his way back home.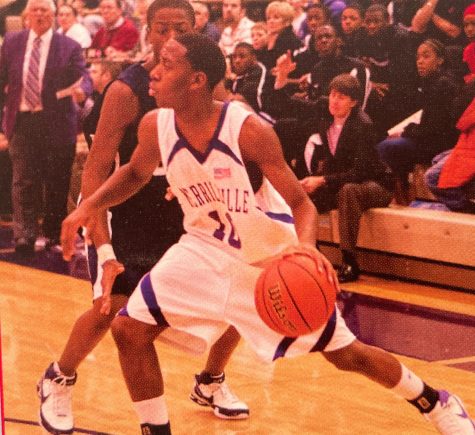 "Coming back to Merrillville was my way of giving back to a place that gave to me," Mr. Patton said. "Coach [Anthony] Lux gave me my first opportunity as a 23-year-old coach, and Pierce [Middle School] gave me my first opportunity as a 23-year-old teacher."
Mr. Patton currently serves as the head coach of the MHS boys basketball team and teaches multiple business-related courses including College and Career Readiness, Entrepreneurship, Business Management, and Digital Apps. 
"I started very young in this profession, and here I am now 8 or 9 years into it, starting to really see all of the benefits," he said. "It has its challenges, but also definitely has its rewards, which outweigh the struggles. I'm starting to see not just a lot of former athletes, but also a lot of former students reach back out to me to update me about their accomplishments and how they've grown."
Mr. Patton is in his fifth year of teaching here at MHS, and continuously strives to be the best educator and mentor in his students' lives.
"If I can impact at least one life every day… that's my ultimate goal," he said. "The time that you put in, even though it might not always show through right away, will come to pay off…The time you put in with students, when they get older and start to see the real world, they come to really appreciate it."