Transfers find new home at Demaree Stadium
With the start of the Pirates football season, the team gained the skill of Junior Trey Stephens, an ex-59er, and Junior Terrelle Elmore, an ex-Cougar. 
Although football is a big part of Junior Trey Stephens life, there are many reasons behind his decision to come to Merrillville. 
"I didn't transfer because of football," Stephens said. "It was because I moved. It was also because of religious reasons that it didn't align with what I believed in. 
"It was also a plus because I got to come back and play with some of my previous teammates that I played with in elementary school and middle school."
Elmore's reasons for transferring are similar. 
"I transferred because I moved and because of academics," Elmore said. 
Changing schools can be difficult, especially when you are involved in sports, but as for Stephens and Elmore the goal will always remain the same.
"The main goal for this season is to win State," Stephens said. "For now, because we took a hard loss to Crown Point two weeks ago, it is to just stay on the right track, win as many games as possible, and reach that goal to win State." 
Elmore agreed.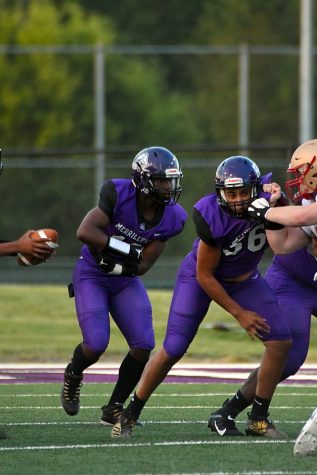 "We lost to a good Crown Point, but we are still able to win DAC if Crown Point loses, too," Elmore said. "Moving forward we still want to go undefeated the rest of the season." 
Despite the setback of the loss in Week 3 , the Pirates came back and handled business against Portage. Although they beat Portage, Strephens believes that he and the team have room to improve. 
"I feel like it's going OK," Stephens said. "It could be better. We could execute on things better. We have a lot of room to improve, but once we get to that top mindset we will be OK."
Elmore referred to the loss as a "humbling moment." 
"It kind of slowed us down, losing to Crown Point," he said. "It was a humbling moment . . . but I feel like we are pretty good now. We bounced back from that loss, and we just have to keep rolling the rest of the season."
People may think that transferring from rival Andrean to Merrillville would cause conflict with other players, but for Stephens that is not the case. 
"My relationship with other teammates is good," he said. "I played with most of these guys beforehand, and I already established a relationship with these guys."
Elmore also found a smooth transition
"I knew a couple of people from track season and I've spoken with them, but I didn't know anybody on a personal level, until I got here," Elmore said. "They are cool people. I came in wondering if I would fit in, and I fitted in immediately. They made me feel welcomed right away." 
Leave a Comment
About the Contributor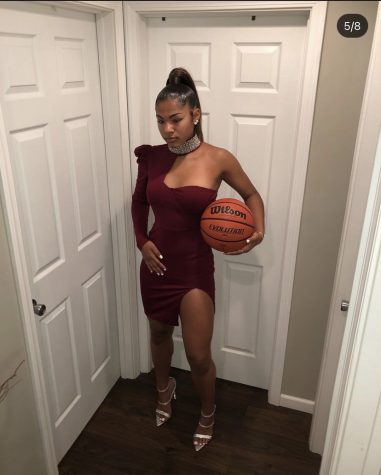 Mya-Lee Jackson, Staff Writer
Hi! My name is Mya-Lee Jaydah Jackson, and I am a Junior and this is my first year writing for the newspaper. In my free time I like to play basketball,...