New attitude sparks strong start for volleyball team
This year's volleyball team has started off the season strong with a 6-6 record and a tournament win at the KV Classic Invite. 
Coach Alexis Blake says one reason for this strong start is senior Essence Keel, a team captain.
"Essence has been filling a big role this year as we lost six seniors last year," Coach Blake said. "She makes a huge impact on the floor as a hitter, blocker, passer, and leader. Essence loves the game of volleyball, so she brings all the energy at practice with every drill we do and when we scrimmage." 
Keel has had many big games, specifically at the KV Classic Invite where she made the All-Tournament team. Although Keel made some big individual strides throughout the offseason, she credits her team for her success this year, as they've had a healthy and productive team environment. 
"…The atmosphere of the team this year is really positive and supportive, and there is less drama as opposed to previous years," she said. "This year is different because we have just been working harder and putting more hours into practice during the summer and during the season. We have been adding more lifting and are more tight-knit."
After a rough end to last season, Coach Blake knew a change was needed and a leader needed to step up. 
"I told [Keel] my expectations that I had for her this year, and she is one who will meet each of her goals," Coach Blake said. "With this being my second year as the head coach, the preparation was much different. In the summer, the team was in the gym for 6 a.m. practices. We would lift twice a week, and they got together on their own."
Blake said the team focused on fundamentals and game IQ.
"Another thing that helped the girls was most of them played club volleyball," she said. "This allowed them to get even more reps and training from a different coach. It is always a learning experience to find what works best and what can be made better. I strive to bring out the best in each player so they can reach their highest potential."
Sophomore Indiah Day, a varsity player for Merrillville, has noticed a big shift on this year's team.

"Essence's leadership has affected the team by teaching us how to push through and not lose energy throughout the course of the game," Day said.
Another change is a stronger bond between the varsity and JV teams. 
"This year we're really working with JV and teaching them different techniques and how they can become better and possibly step up for varsity next year," Day said. "The older players help the younger players with different skills and with their mindset during games."
Leave a Comment
About the Writer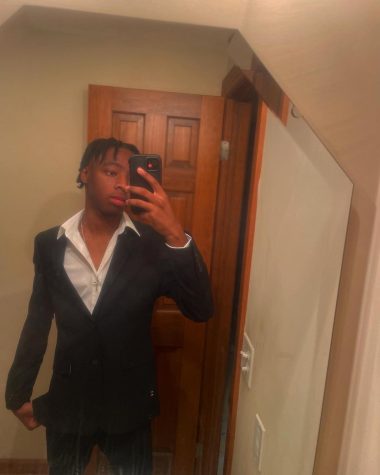 Myles Germany, Staff Writer
I like to box and I'm looking forward to starting to compete early next May. I'm going to college to study film and cinematography. After college I'm...