Cobra Kai returns for another season of action
The Netflix series Cobra Kai, which just debuted Season 5, is filled with action and drama. It will keep you on the edge of your seat wondering what will happen next with twists and turns in every episode.
The series, a sequel to the movie Karate Kid, features two main characters Johnny Lawrence (William Zabka) and Daniel LaRusso (Ralph Macchio). Each season reintroduces characters from the original movie. 
The series centers on Lawrence, a bad guy turned good, who tries to connect with his son Robbie (Tanner Buchanan) and Miguel (Xolo Mariduena), a neighborhood teen who gets picked on at the start of the series.
Season 5 just came out and if you haven't been watching. Now is the time to binge watch. In order to really understand what is going on in this new season, you would have to go back and watch the previous four.
With the new season of Cobra Kai, I was very excited to see what would happen next between LaRusso's Miyagi Do and the Cobra Kai Dojo, which has been operated by several "villains" from the original movie.
Season 2 saw the return of John Kreese (Martin Kove), he also has  played the villain in the Karate Kid series where he was one of Daniel LaRusso's  nemesis. 
Cobra Kai  also focuses on the new generation of karate kids and preparing them to fight in the All Valley under 18 tournament, which was the climax of the first film. This season focuses on lots of feuds involving both generations and continues the story of Robbie and his father trying to  resolve their issues. There are new alliances and personal healing happening.
I definitely recommend that you tune in for Cobra Kai. There is something for everyone. For older generations, there is the nostalgia of characters from the original movies. While for teens, there are characters our age that we can relate to, cheer and root for. 
Which side will you choose? Cobra Kai "Strike first, strike hard, no mercy" or Miyagi Do's calm, inner peace and balance. 
Leave a Comment
About the Contributor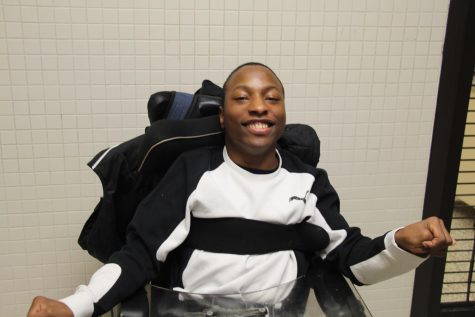 Omarion Thomas, Staff Writer
I am a senior this year. I also have five brothers. I write for the Mirror and film segments for PNN. The plan for my career is to become a sports commentator.