Griner's punishment doesn't fit the crime
Imagine going on a work trip to increase your salary and you end up sentenced to nine years in prison. This has recently happened to a professional women's basketball player by the name of Brittney Griner. Brittney graduated from the University of Baylor, and played for the Lady Bears. After graduating, Brittney griner got drafted to the Phoenix Suns, and has been there since.
While on her way to Russia, Griner was stopped and her bags were searched. As her bags were being searched, they found two cartigates for personal use and assumed she was "smuggling drugs." The amount of grams it contained was 0.252 and 0.45. Griner was later found guilty and sentenced to nine years in prison. Her appeal date was Tuesday, and all did not go well. Due to her appeal being denied she will be sent to a labor camp, which is a "detention facility where inmates are forced to engage in penal labor as a form of punishment."
This is an even bigger conflict compared to other situations because of the conflict between Russia and the US, after the situation with Ukraine. Athletes all around the world felt for Griner, due to the amount of grams, and the specific item she had, many argued this was not fair and I agree. 
As an athlete whether it's in school or just in life, we are held up to higher expectations compared to everyone else. This is understandable, and nothing new. Although this is true, I disagree with the consequences they have given Brittney Griner, and feel like we would be able to help her more if she was in the United States. Russia is a very harsh country especially when you have broken their laws. But for them to assume she was trying to smuggle drugs, knowing she only has two cartilages is ridiculous. She was obviously using them for personal use and did not have any bad intentions.  
Her family and friends now can barely get in hold with her and it concerns them not knowing how she is doing. Russia laws against same sex relationships are cruel, and it's hard too think of what they are putting Griner through for loving the same sex. The times that they have got in contact with her, you can see the emotional and mental damage that it is taking on her. She is losing herself in such a harsh place and it sucks that some people don't see the problem that others see. 
Leave a Comment
About the Writer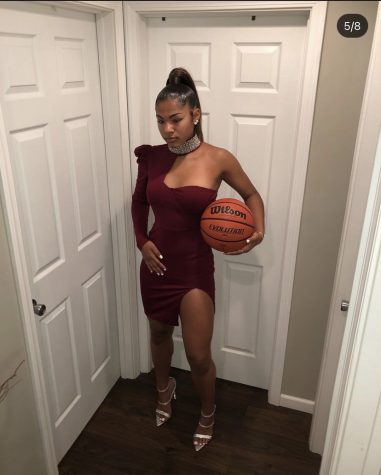 Mya-Lee Jackson, Staff Writer
Hi! My name is Mya-Lee Jaydah Jackson, and I am a Junior and this is my first year writing for the newspaper. In my free time I like to play basketball,...