Wish list program makes holidays brighter for area families
Every year, around 130 students and 50 families have a better Christmas thanks to the Student Government and the multiple clubs, staff members and people in the community who adopt kids in need for Christmas and help make their wishes come true.
"The wish list [program] is important to us as a club because we are able to help students and family within the community, and by doing that the club members also gain community service experience and the ability to see how they can help the community,'' Mrs. Sheryl Loving, sponsor for Student Government, said. 
As part of the program, social workers in the district identify families who could use some extra help. The students then fill out wish lists, and are "adopted" by people who buy the students gifts from the list. Mrs, Loving said people seem more than willing to help sponsor students and families. 
"I've seen a lot of community support and supportive teachers and clubs who sponsor students, and overall, the wish list has been a really amazing opportunity," Mrs. Loving said.
Over the past five years, the club has made improvements to the program, such as having Santa Claus visit the elementary schools, and giving gift cards for families to buy food and other necessities with.
'One addition that we hope to make to sponsor more students would be more community involvement," Mrs. Loving said.
Senior Hannah Robinson has been involved with the wish list since her freshman year. 
"It's a great way to give back to our community and help kids that wouldn't get what they'd like for Christmas, and it brings the Christmas spirit to the kids," Robinson said.
"This year is different because we're actually going to sponsor kids so we're actually going to go get their gifts."
After the donations are collected, the Student Government delivers them to schools with Santa along for the ride.
"It's so cool to see their faces because they're all so happy," Robinson said.
Staff member Mrs. Ja'Net Clotman sponsored two children because she wanted to help out, knowing some kids are less fortunate and their parents can't afford Christmas toys or clothes.
"I would encourage someone to adopt at least two kids like every year that's my tradition I've been doing it since 2014," Mrs. Clotman said.
Senior Jamorah Edwards is participating with the Spanish Club, which went out together to buy gives for their family. She thinks the program is a great idea.
"It means helping somebody that doesn't always get the chance to get help or have a support system behind them."
View Comments (1)
About the Contributor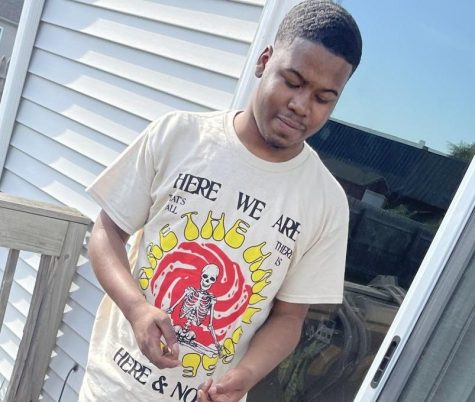 Ja'Mare Mitchell
I'm Ja'Mare Mitchell. I'm a senior. This is my first year writing for the newspaper. I'm hoping to write about anything and everything I've grown...