Try a double feature of Wakanda Forever and The Woman King
The movie theater couldn't be more packed at 8:30 in the evening when I went to see Black Panther: Wakanda Forever. The opening weekend of the sequel garnered $331 million worldwide, the most for an opening weekend in November and the second-largest opening weekend of 2022. So it makes sense why I was elbow to elbow in the concession line for half an hour. 
Black Panther: Wakanda Forever is the sequel to the Oscar winning predecessor Black Panther, which premiered in 2018. This is a film that was without the late great King T'Challa (Chadwick Boseman) who died of a private battle with cancer on Aug. 28, 2020. Nevertheless, the movie didn't cease to have exciting moments and multiple tributes In Chadwick's honor.
The story goes, as Wakanda is in mourning in losing its king, their powerful and untraceable weapon, vibranium, is being tracked by the United States. So Princess Shuri (Letitia Wright) and General Okoye (Danai Gurira) go to America in search of the scientist who built the technology into the vibranium tracker. 
Nicknamed Riri (Dominique Thorne), the 19-year-old scientist was located in her MIT dorm room. Shuri and Okoye were originally sending her back to Wakanda, but they are stopped on a bridge in Massachusetts by a group of Talokan warriors, descendants of ancient Mayans in Mesoamerica whose kingdom exist deep in the ocean. They are seen with the vibranium tech and use it to fight off Okoye. Once Okoye gives in, the Talokan warriors take Shuri and Riri to meet Namor, the leader of the Talokan empire.
But their meeting with the Talokan leader goes left, starting a war against one of the most powerful nations in the wo rld. Each nation with the power of vibranium, a colossal of warriors, and the superhero powers that doesn't even compare to an old DC comic. 
This movie is the reason why the people of Wakanda can be from a small nation, but direct the globe in a fictional and real way. But, if Black Panther: Wakanda Forever is an action-packed, heart-stopper to you, The Woman King is a movie you don't want to miss.
With a 94% on Rotten Tomatoes, this movie, starring Viola Davis as Nanisca, the general of the Dahomey Army, is Davis's first movie under her new film company (JuVee Productions) and is already an oscar-nominated contender for best actress (Viola Davis) and possibly best picture. 
The Woman King is based on the true story of an all woman army in the Dahomey Empire during the 1800's. At this time, the Trans-Atlantic Slave Trade was booming, creating enormous wealth for Europeans as well as various kingdoms in Africa. But for the Dahomey, their mission was to seek these African empires and raid them in search of African slaves. 
The protagonist Nawi (Thuso Mbedu) is a young village girl who has a history of behavioral problems. She was placed in The Dahomey army by her father to help discipline her. Nawi was later guided and trained by a Dahomey warriors named Izogie (Lashana Lynch) and Amenza (Sheila Atim). Her competitive edge stood out from her peers, granting her a spot in the Dahomey army to fight off human traffickers. 
In review, both movies are introducing the era of black cinema dominating the box office. Not only black people as a whole are being widely accepted on screen, but black women in leading roles have never cultivated pop culture to the point where we are elbow to elbow in concession for 30 minutes, have these movies become the number one in the world and gain over 100 million dollars in an opening weekend alone. 
Leave a Comment
About the Contributor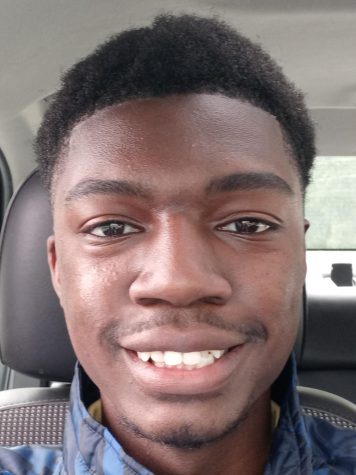 Lloyd Wright
My name is Lloyd Wright, a junior here at Merrillville. My favorite subject is Math and I plan on going to college to study Biomedical Sciences. After...