Swim team dives in to reach personal bests
For the swim team it's not all about winning, it's about doing their best and building relationships. 
"The best part about being on the team is the bonding," Senior Ivan Osorio said, "how great we all are to each other, how good we all are as friends. 
"We're all communicating all the time, every day all day." 
Osario competes in several different events but has his favorite.
"My favorite event is probably my 100 fly because that's probably the most exhausting to me," he said. "What makes me feel the best is when I swim hard. After that, I'm the most exhausted."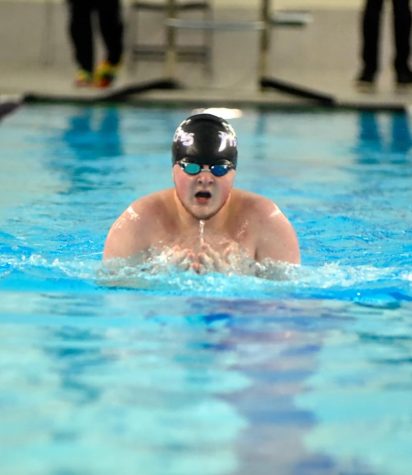 Senior Darren Waclawik's favorite event is the 500 meter freestyle.  
"It's more of a distance. I'm not really a sprinter, so it's perfect for me," he said. 
Waclawik wishes that the swim team received more attention like some of the other sports at school.
"The swim team isn't really promoted throughout the school, but we need more people to try out," he said. 
Although the team is hard work, Waclawik said his favorite time with the team is "the stupid stuff that we do. It's just what makes a team a team you know, supporting people and just getting through it."
Osario agrees.
"My favorite moment is when some of the boys on the swim team shaved my head," he said. "Other [fun] times are at the beginning of the swim year. We all recreated old swim team videos from the previous year."  
The team takes it's training seriously, working out five times a week, with two morning practices. The boys are coming off a big victory against Bishop Noll on Senior Night and are looking toward the upcoming DAC championships and Sectionals.
Osorio's wants to keep showing improvement. 
"The goal is to get under a 58 for the 100 fly and maybe top 8 at Sectionals," he said. 
Meanwhile, Waclawik has goals for himself and the team. 
"My personal goal is just the PR [personal record]," he said. "For the team, its to encourage them enough to where they want to come back and just keep swimming and doing the best they can."
Osorio encourages students to come out and try swimming next season.
"We get better by the years," he said. "You guys should all come and try out."
Leave a Comment
About the Contributor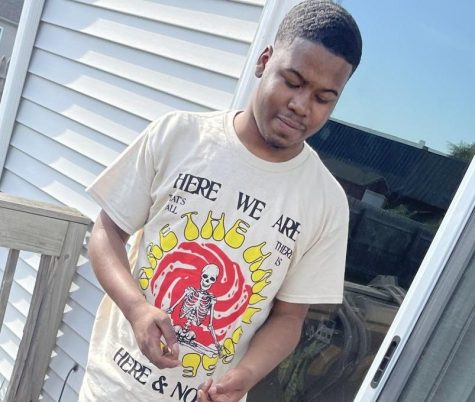 Ja'Mare Mitchell
I'm Ja'Mare Mitchell. I'm a senior. This is my first year writing for the newspaper. I'm hoping to write about anything and everything I've grown...