The Big 4 is over-the-top action entertainment
The 2022  Netflix original film The Big 4 Is an action-packed thriller that takes place in Indonesia. If you like films with big over-the-top sequences, you'll love this film.
The movie starts off by showing a nun who takes a little boy to an orphanage that harvests organs for rich people. The scene reminds of film director Timo Tjahjanto's past with horror films.  
The movie goes on to introduce four Elite Retired assassins Abimana Aryasatya as Topan; Arie Kriting as Jenggo; Lutesha as Alpha; and Kristo Immanuel as Pelor, who ends up saving the children from the orphanage. 
In a subplot, their mentor Petrus, played by Budi Rosi, announces his retirement, allowing him to finally be around his daughter Dina  played. But shortly after his retirement, he is tragically murdered in his home — on the same day of his daughter's inauguration Into the police force.This sends her on the hunt for her fathers killer. 
In my opinion, this is a movie worth watching. 
My favorite thing about the movie would have to be the nonstop action. In one chaotic scene, Topan fights off two guys who come into the hotel looking for Dina. 
Topan is my favorite character. As he's fighting off bad guys, he is also trying to answer Dina, which is pretty funny.  
If you are into movies with nonstop action and nonstop fighting — that keep you interested and entertained — I highly recommend this movie.   
Leave a Comment
About the Contributor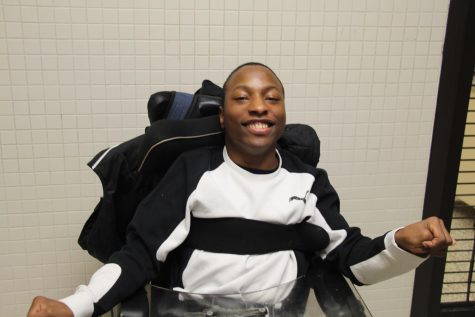 Omarion Thomas, Staff Writer
I am a senior this year. I also have five brothers. I write for the Mirror and film segments for PNN. The plan for my career is to become a sports commentator.