Swimmers forge special bond in and out of water
With improved individual stats and a new coach, this girls' swim team worked hard this season for a more positive and team friendly environment.

Head Coach Tracilyn Muszalski believes that the attitude of the team is most important.

"I do believe that there is a difference in the team atmosphere," she said. "There is a phenomenal relationship, in my opinion, between athletes and coaches. This relationship facilitates greater energy, work ethic, and determination in practices and meets."

Although swimming itself is a challenging sport, Coach Muszalski feels that coaching also has it's own challenges

"The most challenging part of being a swim coach is motivating new swimmers to come out for the team. Swimming can be an intimidating sport for those who have never tried it before. It is a tough sport, but an extremely rewarding one, too," she said.

Being a first year coach, Muszalski had her own personal expectations for the team.

"My expectations this year [were] for everyone to get best times at the Sectional meet in February," she said. "This is the meet we train for all year long, and for everyone's efforts and hard work to pay off at this meet would be so satisfying as a coach."

Along with Coach Muszalski, Junior Katelyn Outlar and Senior Hannah Robinson, believe there was a big change to the team environment this season.

"There is a big difference in the atmosphere because last year we had much more advanced swimmers than we did this year, and last year I was a lot closer with the seniors," Outlar said.

"I think there is a big atmosphere difference, I feel like we're closer as a team, we talk more and we're more connected in a way," Robinson said.

Robinson wanted the main focus this year to be on chemistry.

"Coming into this year, I really wanted our team to bond more, because in past years we were more into groups, so this year I wanted us to become closer as a team," she said.
The hard work paid off as the team advanced three relay teams to the Sectional finals last Saturday. Robinson and Outlar, along with Alexa Wright and Kahlari Stipe, finished 9th in the 200-yard medley relay and the 200-yard freestyle relay. Meanwhile, Juniors Savannah Cantrell, Serenity Baranda and Kiarrah Bailey and freshman Annette Pietro finished 11th in the 400-yard freestyle relay.
In individual races, Kahlari Stipe took 9th place in the 100-meter freestyle and 15th in the 50-meter freestyle, while Alexa Wright was 14th in the 200 Individual Medley.
For Outlar and Robinson, getting new experiences and meeting new people has always been one of the most interesting parts about swimming.

"I think the part that I like the most is that I've become friends with people that I wouldn't have been able to connect with through a regular day at school," Robinson said.

Outlar had one specific thing she looked forward to every week

"The best part of the team in my opinion is our fun Fridays where we have our own social time," she said. "I like being social with the team, even when we're just on the bus laughing, memories like that are definitely my favorite part."

Leave a Comment
About the Contributor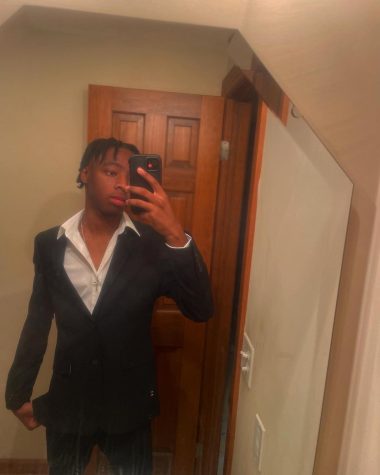 Myles Germany, Staff Writer
I like to box and I'm looking forward to starting to compete early next May. I'm going to college to study film and cinematography. After college I'm...