Gymnastic coach cements 50-year legacy
When she was young, Diane Roberts was trained by a retired Broadway dancer in a small dance studio in Hessville and learned to tumble with the help of a retired circus performer. At a young age, she was helping teach the neighborhood kids to tumble.
Those experiences paved the way for her for a 50-year career coaching gymnastics. 
Her desire to coach was sparked when she was a member of the gymnastics team in high school.
"My physical education teacher and I read a gymnastics manual and together we coached others to learn the skills in the book," she recalled. "I loved teaching and coaching others in the sport of gymnastics."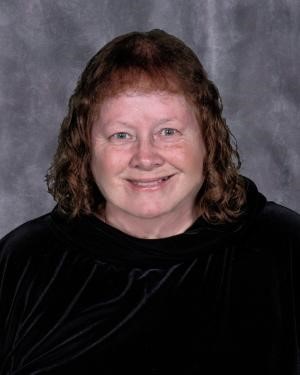 Coach Roberts continued coaching during her time at Indiana University, working at middle schools and YMCAs.
"When I graduated from college, Merrillville offered me the head gymnastics coaching position. Fifty years later, I am still here and loving every minute," she said.
Despite the years, Coach Roberts is hesitant to say her coaching style has changed.
"There are certain things that I have always asked of my athletes," she said. "I expect them to give me 100 percent every day, from the moment they walk into the gym.
"I expect them to show respect to each other and the coaching staff. I expect them to keep all lines of communication open."
The team starts each week with a meeting where they set the schedule for the week and discuss any issues that may arise. She presents them with a "Food for Thought," a motivational saying, the goals for the week, and the plan for success. 
"I am a teacher, a guide, a helpful  psychologist, a part-time parent, a good listener and sometimes a shoulder to lean on," Coach Roberts said .
"I have always involved my gymnasts in determining their purpose, goals, creativity, and ways to achieve their goals. I strive to empower them to be in charge of their own destiny. It is important to me that they trust me to take them on the right path, in and out of the gym."
Junior Caidyn Morgan has been working with Coach Roberts since she was 6 years old. 
"I've been doing gymnastics with Merrillville for basically my entire life, and I can't even imagine the Merrillville Gymnastics Program without  her as the head coach."
Morgan says she definitely benefits from her coach's experience.
"There are very, very few things that I have gone through gymnastics wise, that Coach Diane hasn't had to coach other girls through over the years," she said. "This is very helpful to have in a coach because I  would consider her almost all-knowing." 
Morgan said Coach Roberts knows how she functions as a gymnast.
 "Because of this, the way she coaches relates directly to me as a person, and she knows exactly how to get through to me in a way that I will understand and be able to apply what she is telling me," she said.  
One of Morgan's most memorable moments was last year at the team's DAC meet. It was her first time attempting a new vault in competition, and she fell on her first attempt.
"Afterwards Coach Diane asked me, "Caidyn how badly do you want this?", and obviously I responded with, 'Really badly,'" she said. "And, the next vault, I landed on my feet, and my whole team, along with Coach Diane, ran up to tackle me in a hug. 
An important lesson  Coach Diane has taught me that the first key to success is the willingness to work hard for it."
Senior Emilee Thomas has worked with coach Roberts since 2016. "Coach Roberts always knows how to help gymnasts like ourselves  perform to the best of their ability and obtain success," she said. "Whenever a skill is not working out for me it's almost like I can hear her voice in my head coaching me on what I could improve on."
Thomas said one of Coach Roberts' strengths is building relationships.
"She is very caring, and has truly created an individual bond with everyone on the gymnastics team," Thomas said.
Besides winning the State championships in 1986 and 1992, Coach Roberts said her most successful time as a coach occurs on a daily basis. 
"Everytime a gymnast reaches another milestone, learns a new skill, joyfully competes, graduates and then comes back to visit is a success in my book," she said.
Coach Roberts is proud her family has been part of her journey.
"My husband Bill was my right arm for 24 years, followed by my son, Nick (2002), and my daughters Kimberley and Shenley (2000), who coached our club program," she said. "My entire family is represented in the Merrillville Hall of Fame. I take great pride in the accomplishment and count it as a huge success."
View Comments(1)
About the Contributor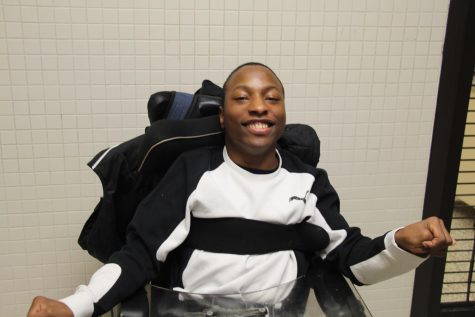 Omarion Thomas, Staff Writer
I am a senior this year. I also have five brothers. I write for the Mirror and film segments for PNN. The plan for my career is to become a sports commentator.