Ticketmaster fiasco needs to be addressed
Imagine trying to purchase tickets for your favorite artist's concert, and as you sit in a queue for hours trying to buy tickets, the website crashes and now you're stuck without tickets. In the following days, as you continue to go on the search for tickets, you finally find a website with an excessive number of tickets. Soon you realize that those same tickets you could have originally purchased for 700 dollars, are now being resold for tens of thousands.

This was the reality for millions of fans last November trying to purchase tickets for Taylor Swift's, "The Eras Tour", concert. While in the middle of trying to purchase tickets, Ticketmaster website crashed due to excessive demand, causing millions of people to miss out on tickets. Just hours after the website crashed, Ticketmaster issued an apology and tweeted "Due to extraordinarily high demands on ticketing systems and insufficient remaining ticket inventory to meet that demand, tomorrow's public on-sale for Taylor Swift | The Eras Tour has been canceled." The CEO of Liberty Media, a majority stakeholder in Ticketmaster, said, "The site was supposed to open up for 1.5 million verified Taylor Swift fans, there ended up being 14 million people to hit the site. We could have filled 900 stadiums."

At first I didn't understand why people were upset. It made a lot of sense to me, there was a skyrocketing demand and limited supply. I thought, "so it was basically a race to see who got the tickets first." Then I learned that Ticketmaster tries to limit ticket reselling as much as possible by using "dynamic pricing". The main idea behind dynamic pricing is to match the market value of the tickets. So if an artist is extremely popular, then the tickets will immediately be priced high right away to reduce reselling. This method allows artists to capture this revenue themselves rather than resellers making a profit off of them.

Even though Taylor Swift opted to not use dynamic pricing, ticketmaster nonetheless, priced her tickets at a higher amount. But even this did not prevent the high demand. While this may not be right, they can do this because Ticketmaster has a dominant share of the market. According to Yale's School of Management, "Ticketmaster controls over 70% of the market for ticketing and live events."

In an interview with ABC News American college professor, filmmaker and radio host, Dean Budnick, said, " You have the world's largest concert promoter who owns the world's largest ticketing company that also has a management group with 100 managers, and 450 of the world's most talented artists, and this same company owns and operates venues. To a lot of people, this looks like a vertical monopoly."

In my opinion, this is a clear form of a monopoly and Ticketmaster should face serious consequences. I think the fans' lawsuits are justified.The only option to stop this is to have them convicted of all fraud and antitrust charges and nothing less. As consumers we canstop buying from ticketmaster. And as Artists, they should protest to do more for there fans.
Leave a Comment
About the Writer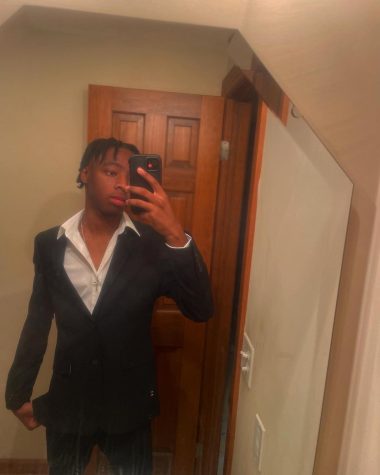 Myles Germany, Staff Writer
I like to box and I'm looking forward to starting to compete early next May. I'm going to college to study film and cinematography. After college I'm...