Students find drive for success with automotive classes
Career and Technical Education classes, or CTE for short, are designed to "prepare students for post-secondary success and the workforce by teaching employability skills and technical skills," according to the CTE tab on Merrillville Community Schools website. These classes can range from Health Sciences and Nursing to Construction and Welding. 
But, one course in particular is gearing students with valuable automotive experience. 
"This class is great because it can create job opportunities whenever they want to work in the field, like being an engineer," instructor Mr. Jim Johnston said. Plus paying to get your car fixed all the time can get expensive, so now you can choose to take a weekend to fix it and save yourself thousands of dollars."
Mr. Johnston has been teaching automotive for 30 years now and has spent 25 of those years here at Merrillville High School. He has a certificate in Industrial Technology education that can expand to many other fields including welding and construction, but he specifically specializes in auto shop which he considers his "hobby".   
This CTE class is split into four total courses: Introduction to Transportation A and B, Automotive Services Technology one and two, then once each prerequisite is completed with a 75% or higher, there's Advanced Auto Shop. 
"This [advanced] class is designed for seniors who have already learned about the tools and the engines. Now, they spend most of their time in the lab changing oil, performing brake jobs, working on suspensions and pulling a motor apart," Mr. Johnston said.  
Senior Naji Bennett believes that taking this class will impact his career greatly as he plans on being in the armed forces.
"I get to learn about automotive and have knowledge about the industry as I plan on going to the National Guard to do something in automotive there," Bennett said.      
The CTE classes have such a great impact that the School Corporation is investing  $20 million in a new, 57,000-square-foot Career and Technical Education building that is to be completed by July 2024.
 Mr. Johnston's class is filled with highly motivated students that are focused on seeking certifications in the $1.5 trillion automotive industry.
"They're following their safety precautions and are working well with others," he said. "This is a class where they are working hard and they're doing phenomenal."
Leave a Comment
About the Contributor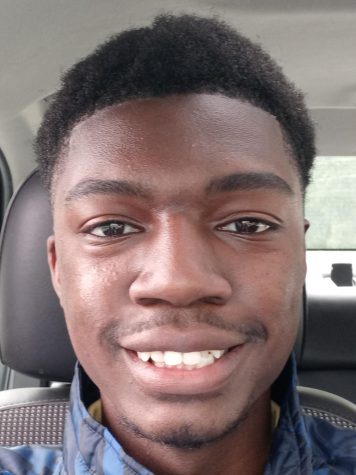 Lloyd Wright
My name is Lloyd Wright, a junior here at Merrillville. My favorite subject is Math and I plan on going to college to study Biomedical Sciences. After...