Sister act takes center stage for Merrillville gymnastics
https://mhsmirrornews.com/2214/sports/sister-act-takes-center-stage-for-merrillville-gymnastics/
What if I told you the past, present, and future of Gymnastics at Merrillville High School are all related? 
The assistant coaches for this year's team both have siblings competing for the Pirates.
Merrillville High School alumni and current gymnastics Assistant Coach Cryst'n Morgan helps prepare her sisters Freshman Corynn and Junior Caidyn with the moves to excel. 
"To get my sisters ready for the season, we came up with a plan in the summer of the skills that they want to have by the time that we start competing," Cryst'n said. "I am always looking into the drills that they can be doing in the summer for the skills that they want during the season."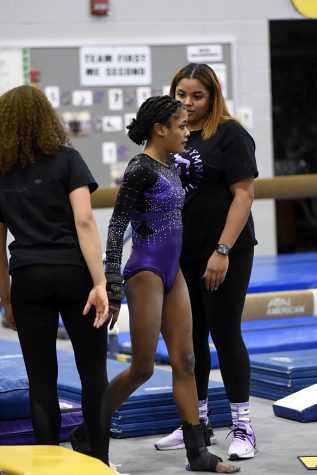 Caidyn enjoys the opportunity to spend more time with her big sister and the sport they love.
"I love having her as my coach," Caidyn said. "She wants what's best for me. She has a great sense of encouragement. She lets me know my potential, and it helps me work toward the skills I want."
Senior Emilee Thomas also is in a unique position to have her sister Briana Thomas be her former teammate and now an assistant coach.  
"I feel that having my sister as a teammate made my gymnastics experience more enjoyable and memorable," she said. "Now with my sister as my coach it helped us grow closer in many ways. At first it was hard to draw the line between her being my sister and my coach, but once we did she truly became my biggest supporter."    
Briana, who placed third in the floor exercise at state to end her high school career, said it has been extremely grateful and rewarding to see her sister grow and become the leader she is today. 
"Day in and day out Emilee pushes past her limits and is a true inspiration to those around her, including me, her big sis," Briana said.    
As the season is coming to a close and the Valparaiso Sectional takes place this weekend, Emilee reflects on her last four years of high school gymnastics with her teammates and the bond she holds with each one.
"It's hard to pick a favorite gymnastics memory due to the fact that as a team we have been through and done so much together," she said.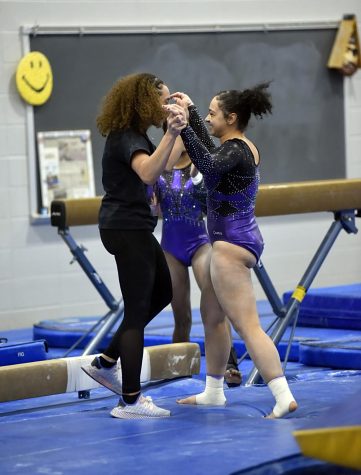 One special memory for Emilee was when the gymnastics team went to Western Michigan University to watch a gymnastics meet. 
"The reason this memory sticks out is because, on the way [to the high school] the tire on the bus blew and we were stranded in Michigan," Emilee said. "This night was fun because although the circumstances were not the best we made the most of it and had so much fun,"
Cryst'n is able to have one more year with both her sisters before Caidyn graduates next school year.
Corynn says although Cryst'n keeps the treatment between her and the rest of the team neutral, there are benefits of having a sibling coaching from the sidelines.  
"I can have a moment with my sister if I'm upset about something that you can't have with most coaches because your relationship isn't as close," Corynn said.  
Corynn is only a freshman and has amazing potential, most notably placing second in a huge Duneland Athletic Conference win over Chesterton. Caidyn has the most admiration for her.
"Having my sister on the team brings us together because we are rooting for each other. I will always be her No. 1 supporter," Caidyn said. 
Leave a Comment
About the Contributor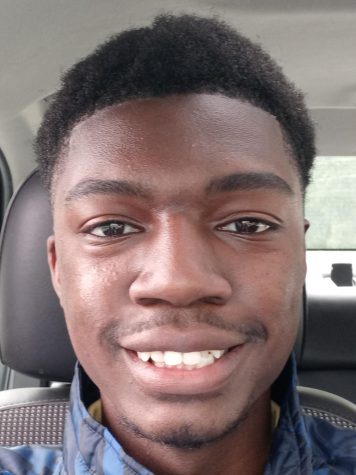 Lloyd Wright
My name is Lloyd Wright, a junior here at Merrillville. My favorite subject is Math and I plan on going to college to study Biomedical Sciences. After...