Students deal with increasing symptoms of senioritis
It's Senior season and as it's almost time for the class of 2023 get ready to head out, people are noticing the start of the annual outbreak of senioritis. 
Symptoms include:
Not wanting to come to school, 

being late to class

Finding an excuse not to come to school,

Only doing half days of school , 

Being tired all the time , 

Choosing sleep over work. 
Serious cases of senioritis have been found all over Merrillville High School.
"It's bad only because I don't feel motivated to go to school," Jada Lumpkin said. "I have all my credits I could graduate right now. I just didn't make that choice so like going to school is pointless half the time."
Bria Ealy believes she knows the root cause of her senioritis.
"We've been doing this for so long," she said. "We've been in school since we were like 6 and it's just been the same thing over and over again getting worse and worse and it's just a mess." 
Marquis Yates is finding it hard to come to school and is "sometimes" late for class. 
"I mean I wouldn't say I'm anxious to graduate because you know school was low-key fun," he said, "but I'm ready to start my adult life and go to the Army. I'm just ready to move on."
Yates, who plans on going to the Army for 10 years, doesn't think senioritis is affecting his work too much.
"I wouldn't say senioritis is impacting my work as much but I make sure whatever I have like missing assignments , make-up quizzes and stuff are all done even if they're late."
Ealy also said she is not letting it impact her work because she has big plans for after high school.
"I am just getting it done  so I can get it out the way, so I can go to sleep," she said. "I'm going to Alabama A&M , or another  HBCU."
Dean of Students Mrs. Angela Escobedo offered these tips for getting through the year.
"Set a goal for yourself," she said. "Obviously every senior's goal should be to graduate and keep that goal in mind everyday that they wake up and they say 'I shouldn't go to school today.' '' 
"Just think about that last day, that graduation day, how good that's gonna feel to accomplish a goal you've worked towards your entire life for 13 years of schooling."
Yates echoes her advice.
"Make sure your work is done, [then] have fun with everything you do," he said.
Lumpkin is working toward going to college and then dental school. She has a simple strategy for dealing with senioritis.
"Surround yourself with people you enjoy being around at school," she said.  "I like a lot of people you enjoy sitting with in this class or that class so that you don't want to miss school."
Leave a Comment
About the Contributor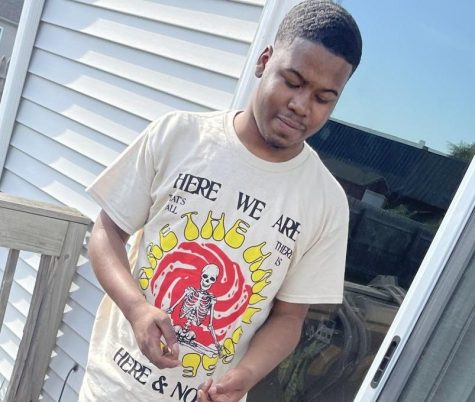 Ja'Mare Mitchell
I'm Ja'Mare Mitchell. I'm a senior. This is my first year writing for the newspaper. I'm hoping to write about anything and everything I've grown...