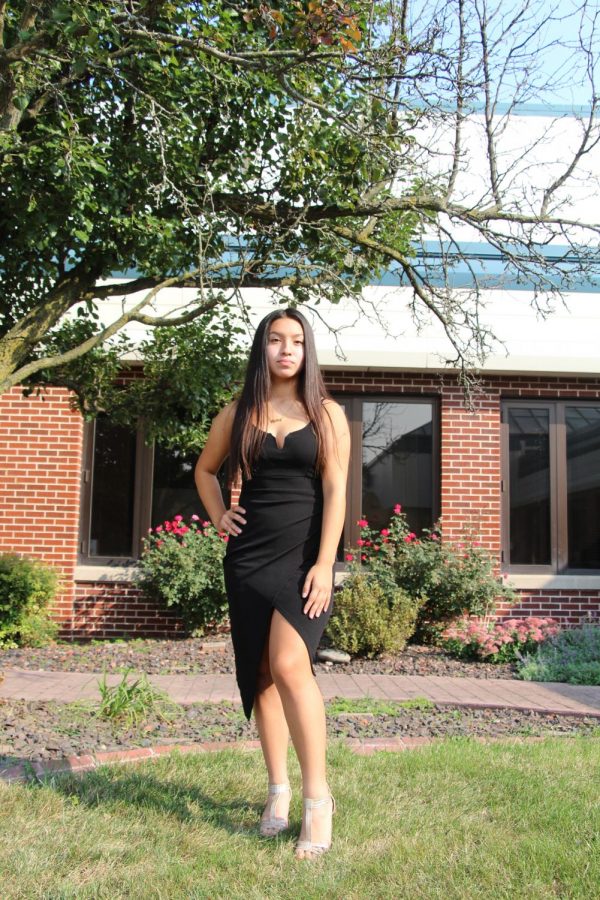 Stephany Valdares
Q: Describe how you were feeling when you first found out you were nominated to be on the court.
A: "I was feeling very excited because it's the first time I've been able to be a part of something like this. I was also very shocked because I didn't expect it at all. It means a lot to me that teachers chose me to be one of the nominees because it shows that all my hard work has paid off."
Q: What extracurricular activities are you involved in?
A: "I am involved in varsity soccer and am one of the captains, Advanced Orchestra, National Honors Society, and French Club."
Q: What are your plans for after high school?
A : "My plan is to attend IUPUI to study nursing because the career has always been an interest of mine since I was little. The idea of helping others when they need it most and challenging myself everyday has my biggest interest."
Q: What is one of your favorite high school memories?
A: "One of my favorite memories of high school was meeting a new group of people that I now call my best friends. I also went to support all the boy's soccer games, and they were always fun because the guys would come do the same for me."