Exciting changes coming to Call of Duty universe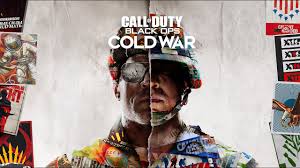 Starting today with the launch of Black Ops Cold War and continuing with the release of Call of Duty Black Ops Cold War Season One and beyond, Warzone players will begin seeing new Black Ops Cold War content coming to all modes of Call of Duty.
Battle Royale experience includes a variety of exciting content indicated in the Roadmap. This is only the beginning like every clandestine operation, expect to uncover more secrets, and experience memorable moments as the Cold War heats up across Verdansky in the months and seasons ahead.
This showcases the many ways you'll be able to share content, level up, utilize weaponry and equipment, and interact across all three titles: Warzone, Black Ops Cold War and Modern Warfare.
At the launch of Season One in December, the path to gaining XP and leveling up will be shared across all three Call of Duties.
This Progression system is both familiar and innovative, allowing you to level up in all three titles no matter which game you play.
This universal progression system means that you can level up and obtain XP no matter which of the titles you are playing.
Progress in the usual manner by playing Multiplayer modes, completing Challenges (in either Black Ops Cold War or Modern Warfare) and Warzone matches.
In addition, Black Ops Cold War Zombies share this same progression too, so you'll be able to level up no matter how you play.
At the start of Season One, Modern Warfare's Perks, Lethal Equipment, Tactical Equipment, Field Upgrades, and specific Killstreaks will remain in Warzone.
Afterall, the new and combined Call of duty Cold War video game is approaching quickly and is highly anticipated.