Activities to make your Fall Break a blast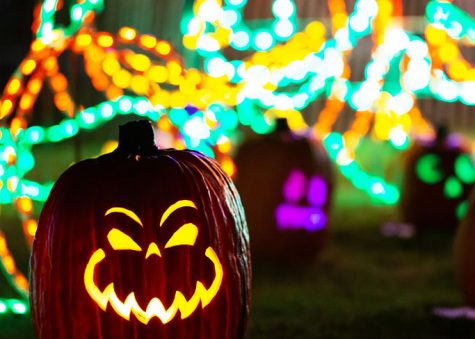 If you're looking for something to do over your fall break look no further. There is plenty to do in our area such as pumpkin patches, haunted houses, Six Flags Fright Fest, and Chicago's Botanical Garden.
Haunted Hills Hospital is one of the top haunted house attractions in Indiana. Their newly relocated site promises "an entire night of terror." Haunted Hills is located at 7611 E Lincoln Hwy, Crown Point, IN. It is $25 for general admissions but if you want a more enhanced experience you can purchase one of the more pricey passes.
In addition to Haunted Hills there is also Reapers Realm in Hammond. Reapers Realm has been in the area for about 25 years providing fear for everyone in the area. Reapers Realm offers "three floors of terror." The haunted house is a 1920s stone mansion giving it a spookier feel when you enter. This attraction is located at 626 177th Street Hammond, IN. Prices vary  based on desired activities.
If you are looking for something less spooky and more family friendly you can head down to Kregel's Pumpkin patch in Lowell. Located on W 159th Ave, Kregel's offers a range of attractions including hayrides, pumpkin slides, a petting zoo, and more. Admission ranges from $7 to $11 depending on the day you go.
Another popular patch is Harvest Tyme Pumpkin Patch. The patch opened up with their brand new harvest glow, featuring thousands of lights and glowing pumpkins. They also offer hayrides and pumpkin picking along with other attractions. They are also located in Lowell on Grant Street.
If you don't quite care for pumpkins you can go to the County Line Apple Orchard. Located in Hobart, County Line Apple Orchard offers pumpkin picking, corn maze, barnyard jams, and bee yurts.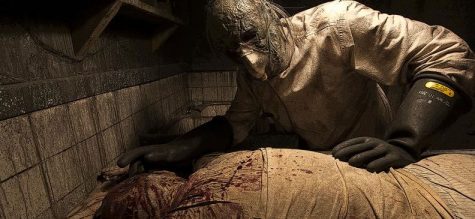 Six Flags Great America once again turned into fright fest  to celebrate the spooky season through Oct. 31.
It has a total of six haunted houses that you can go to: the 13th Order, Big Top Terror, Gates of Hell, Manslaughter Manor, and two newer additions bloodshed and condemned. 
You can also go to the Scare zones for a good scare.
If that's not your style you can also go and watch an abundance of  live shows such as the witching hour. 
Fright fest will also have a twist on normal rides to make them Halloween themed like the American Eagle, Chubasco, and the condor. And after all that walking you probably worked up an appetite. You can eat some of their specialty treats like Funnel scream, Fudge apple pie, pumpkin spice latte and churro fries.
In Chicago's Botanical Garden there is a Night Of 1,000 Jack O-Lanterns where they have more than 1,000 hand carved pumpkins some being as large as 150 pounds. 
The featured work will be carved from professionals of celebrities, superheroes, and Chicago monuments. 
They will also have food and drinks for sale to warm you up, like pretzels, elote, tacos, hot chocolate, coffee, and hot cider.
Adult tickets are $16 to 18, children 3 to 12 years of age $12-14 dollars, and children under three for free with a twenty dollar parking fee.
The event will take place through Oct. 24 at 1000 Lake Cook Road, Glencoe, Ill., starting at 6 p.m.
You can learn more information about this event on  https://www.chicagobotanic.org/halloween website.