Safety first as wrestlers head back to the mat
Many of the struggles of being a high school student includes making money. However, Senior Nathan Salazar-Mota has no issue with that since he launched his business.
Mota launched his "Unity in Diversity" clothing line in October of 2019.
"All the 9/11 videos inspired me because you watch the videos and you see how people supported each other after such a tragedy," Mota said. "It was so inspiring to me how people came together even though they had so many differences."
Mota's business continues to function even with the obstacles of Coronavirus.
"At the beginning of COVID-19, it was basically at a standstill, but now I am slowly getting back to normal and hopefully keeping that way," he said.
Because of the COVID threat, Mota ensures everything is clean and disinfected when making his clothing. He explains that he wears his masks at all times and separates packages.
"I also package everything so no one will touch the product," he said.
With Corona virus, Mota is experiencing the up and downs of business.
"Starting a business isn't easy at all," Mota said. " You have to be willing to make sacrifices to have a successful business."
About the Contributor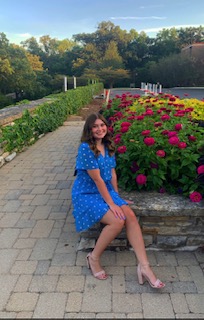 Lauren Molenda, Editor
My name is Lauren Molenda and I'm a Junior here at Merrillville High School. I'm also the Vice President of Merrillville's Thespian Troupe #1692 and...