Tennis players reflect on senior season
As their high school careers come to a close, Seniors Sincere Peterson and Monica Valladares reminisced about what they love most about tennis.
"My favorite thing about this tennis team is probably the way we have fun even when things go wrong," Peterson said.
"I think my senior year has been pretty good. I have a lot more wins personally this year, and I'm just playing as hard as I can."
Meanwhile, Valladares said she has learned a lot about herself through the sport.
"I think with the game itself because it really has taught me a lot about my own mindset," Valladares said, "like having to  figure out how to get myself mentally prepared before every game.
"It's really given me a lot of self-control  and a lot of like valuable life skills." 
Peterson's favorite moment this season was her first game against Bishop Noll, where both she and the team won overwhelmingly.
"We were all excited and wanted to keep that momentum going," she said.
Valladares enjoyed Senior Night the most.
"That was like where all my family and all my friends came out and we would like take pictures and eat together," she said, "and it was just like a really big family moment and just seeing all that effort that all of the team put into like putting up decorations and making celebrations. It was a great memory and I was really grateful for it."
Peterson played at No. 3 singles this season, while Valladares played doubles. They faced Hobart in the opening round of Sectionals.
"My mindset going into my last meet is to just play hard and give it my all because I don't have next year to prepare," Peterson said. "I think that we have a good group of girls who all want to work and I hope they keep that mindset for next year."
Valladares gets nostalgic thinking about her final time playing with her teammates.
"I want to put all my effort into it because this is the last time I'll ever play so it's like I have nothing to lose," she said, "and I'm just ready to show my coach what I can do."
Leave a Comment
About the Writer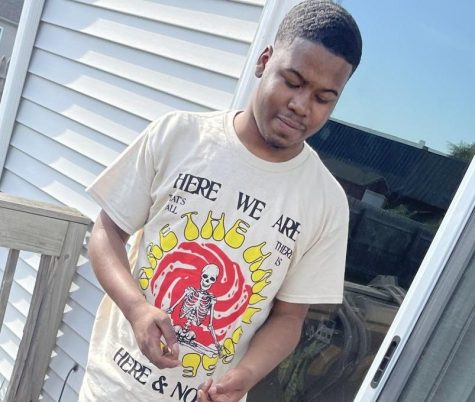 Ja'Mare Mitchell
I'm Ja'Mare Mitchell. I'm a senior. This is my first year writing for the newspaper. I'm hoping to write about anything and everything I've grown...