Tubi app unlocks hidden gems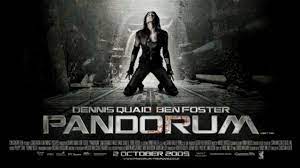 Using the app Tubi, you can find any hidden movie or tv show that you may find appealing. I discovered some eye-catching sci-fi/horror movies, Pandorum and Cube, both of which contain such spectacular plots. I would say that these movies are a little bit related to each other because the characters in both movies are trying to make it out alive, and they slowly start to lose faith in survival because they feel as if it's almost impossible. 
Pandorum is about two humans waking up in a spacecraft with no memory of how they ended up there, but little do they know that something evil is waiting for them. The main characters, Payton (Dennis Quaid- dad from The Parent Trap) and Bower (Ben Foster) each played their part very well within each scene. The climax of the movie plot was when the characters have to fight in order to stay alive and somehow escape safely from the creatures hunting them down. The creatures are some type of weird mutation that have the sense to fight and hunt.  A female character named Nadia, played by the actor Antje Traue, who appeared halfway into the film, was very skilled and had the most knowledge in surviving on the aircraft. She was most definitely one of my favorite characters because of her ambition and quickness. The visuals contained throughout this movie were captured nicely, everything was shown perfectly clear.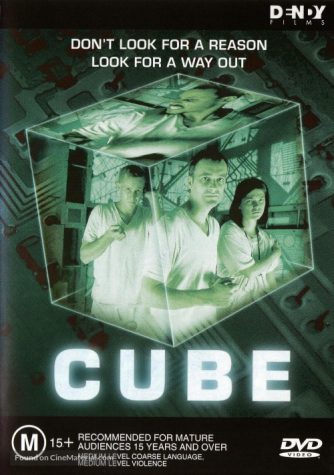 Cube is classified as a horror/sci-fi movie that contains a lot of suspense and drama within the leading characters. A group of seven people mysteriously wake up in separate rooms of a large built-in cube, with little memory. Each character brings different skills to the table, with their diverse set of skills, they can come together and help each other safely escape such a dynamic cube. For example, one of the males named Kazan, who is played by the actor Andrew Miller is autistic, but the others find that he has a hidden talent of quickly solving problems in his head, just from examining numbers. He was good for getting the others through the maze, so it was important that he made it through with them. If they lost him, then they would lose all hope, because the numbers were too long and challenging for just one female math student to figure out. As time flies by, the plot continues to get more interesting, when the people slowly start to become mad or insane due to their lack of hunger and weakness to continue ahead. 
Overall, I think that any sci-fi movie fan would be entertained by both of these films. The movie app called Tubi, contains a huge collection of movies that are sorted into different genres like, for example, romance, comedy, horror etc. When searching through the app, you will find that it ranges from old classic movies to newer movies. The possibilities are seemingly endless, I can guarantee that you will find a good movie depending on your favorite genre. There are also a variety of TV shows included in the app, including classic  cartoons and sitcoms. 
But be careful. With the app Tubi, there are times when movies or TV shows will disappear. It will give a limited amount of days left for you to watch. In order to see which of the following movies are leaving, you will see it under the title "Leaving soon." When that time is up, the movie will officially be gone, but that doesn't mean that the app won't plan on bringing it back any time soon.