Boys prepared to prove themselves on the court this season
Although the season started with a loss to South Bend Riley, the boys basketball team has won three straight and is looking to surpass everyone's expectations.

"My goal for the team this year is to go to state and have an above .500 record," Kelly said.

Seniors Louis Hunter and Oshawn Kelly have high expectations for their teammates and their own personal games. 
"This year my goal for the team this season is to try to play my role to the best of my ability and help my team win. I also want to be a leading scorer in my role," Hunter said.
This year's team faces a new challenge because it is much smaller in size.

"Our size is noticeable, but I think Sectionals will be our biggest challenge because that's the goal for every team, that's how teams can make it to state and state is always the end goal," Hunter said.

Another challenge will be resilience.

"The biggest challenge is going to be getting over losses, like how we lost to South Bend Riley and how we bounced back against Morton and Andrean, doing that consistently will be our biggest challenge," Kelly said
Following a loss to Chesterton in Sectionals, Hunter and the rest of the team plan to prove everybody wrong this year.

"I think we'll surprise a lot of people this season because we have a lot of talent and a lot of fast players, and I feel like everyone can score on all levels of the floor no matter what position they are. And we all play together.This team is like a brotherhood," Hunter said.

Kelly also sees the team's potential.

"We are going to surprise a lot of people this year because our whole starting five is young, juniors and down besides DJ, so people are going to think we aren't as good but we're definitely good," Kelly said.

Despite the tough schedule, Hunter and Kelly really anticipate some matchups including Valpo, Crown Point and their traditional rival Andrean.

"The games I'm looking forward to are our rivalry game against Andrean and our game against Chesterton because we lost to them at Sectionals last year," Kelly said.

A big change from last year is the amount of younger players on varsity as one freshmen and two sophomores debuted on the roster this year, so connecting with them has been important.

"A lot of the older players on the team just spend time and try to bond with our younger teammates inside and outside of school, whether it's sitting with them at lunch or hanging out with them outside of school," Hunter said. "We try to make sure they know they are wanted on the team and that they're a part of our brotherhood."



Leave a Comment
About the Writer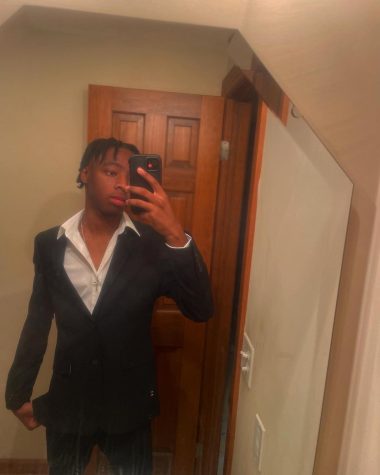 Myles Germany, Staff Writer
I like to box and I'm looking forward to starting to compete early next May. I'm going to college to study film and cinematography. After college I'm...