Interactive Media class gives students real-world experience
As students sign up for electives the next couple of weeks, one class to look at is Interactive Media. 
Mr. Pritt, a business teacher at Merrillville, has had the opportunity of teaching the multimedia class for more than eight years at different schools. 
"Interactive media is a class where the students can learn about a lot of different types of media in general," Pritt said. "When I talk about media, it's like learning about photoshop type of media, illustrators, anything you can use to create some sort of advertisement for media production."
The class starts with learning Adobe Photoshop, Adobe Illustrator, video editing, special effects, and titles. 
"Then we get into audio production which is like when we get into podcasting and being able to understand how audio works, make the audio sound good, adding special effects, editing audio, and that's about as far as we get into the first part of class," Mr. Pritt said. 
Mr. Pritt believes the class can be helpful for when you go to college. 
"You come into the class and learn about Photoshop, Illustrator, graphic design, video editing, audio editing, and you can kind of figure out what you liked specifically out of the class, and then it would help plan your pathway for the future as you could kind of narrow your class for what you would want to learn," Pritt said. 
Students enrolled in the multimedia class agree with this. 
"It's helpful just in case you want to go into the media," Senior Caleb Henderson said. "Or if you're just a very creative person. It just gets you prepared for stuff like that." 
Senior Tyler Wheaton agrees.
"I can go to college for multimedia and make a good living off of it," Tyler said. 
Some of the students of the class discuss some of their favorite parts, both mentioning podcasts which are the last step of the class. 
"My favorite part of the class is the podcast right now, and we are just talking about various things like sports, and upcoming elections," Henderson said. 
Wheaton also likes the chance to express his opinions. 
"My favorite part of the class is the podcasting," he said. "I like to talk about my opinions and different stuff that's going on in the world like sports, and I like to argue with Pritt about it."
Leave a Comment
About the Contributor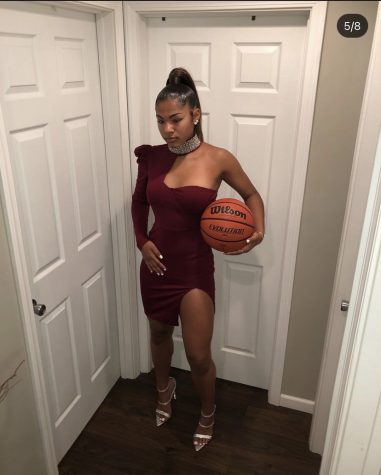 Mya-Lee Jackson, Staff Writer
Hi! My name is Mya-Lee Jaydah Jackson, and I am a Junior and this is my first year writing for the newspaper. In my free time I like to play basketball,...